Outdoor Cabana Installation
Relax in the Shade
We have gorgeous weather here in Texas, but the sun's heat can be intense in the middle of summer. If you love unwinding in the warm air but hate fussing with beach umbrellas or flimsy tents, look no further than Sanchez San Antonio Pools' cabanas.
Our outdoor cabanas provide the perfect place to relax in the shade away from the scorching sun. Their versatility also allows people to utilize their cabana space in many different ways. Some add a table and chairs to make it another dining area, and others fill it with furniture to create a beautiful outdoor living space. You can use the extra room as a quiet retreat for yourself or as a refreshing spot for guests to socialize. Your cabana provides a sophisticated oasis in the backyard while beautifying the landscape.
Sanchez Pools installs elegant outdoor cabanas and the surrounding areas in San Antonio. Our cabanas are incredibly durable, so you won't have to worry about it collapsing in the wind or rain. We offer top quality products with unbeatable customer pool service. If you want to know more about our outdoor cabana or our kitchen installation services, please feel free to give us a call! We're always happy to answer questions.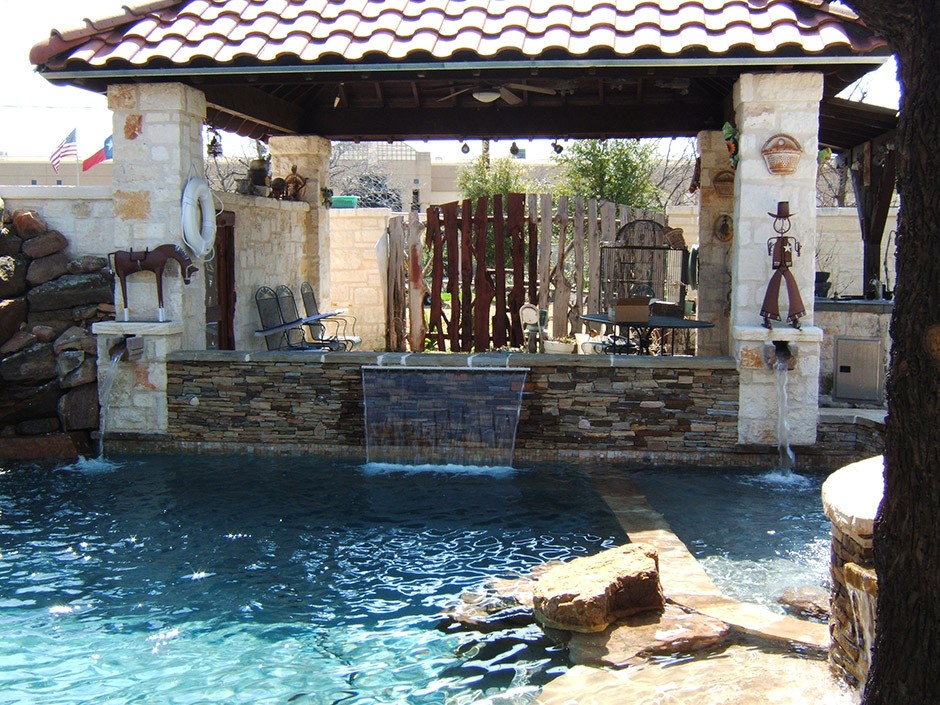 For the best in San Antonio outdoor cabana installation
call Sanchez Pools at 210-732-5202.