Pool Cleaning San Antonio
As any pool technician or expert will tell you, a clean pool is a healthy pool. Unfortunately, no pool stays perfectly spotless all on its own! Tons of factors can affect how dirty a pool gets – weather, frequent swimming, fallen debris, or extreme temperatures. No one enjoys the look or feel of a pool overtaken with algae and scaling, but many people don't have the time to give their pool a thorough cleaning. If you need pool cleaning assistance from someone you can trust, you've come to the right place. Sanchez Pools has been providing comprehensive pool cleaning services and the surrounding areas for nearly 30 years.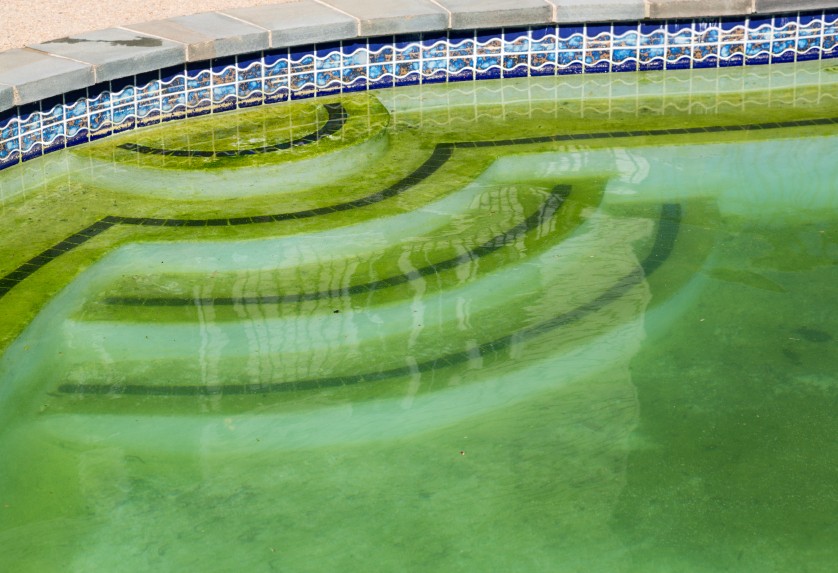 Sanchez Pool cleaning San Antonio services include:
Weekly cleaning with chemical balancing
Vacuuming interior
Clearing of all strainer baskets
Emptying of automatic pool cleaner
Why Do I Need to Clean My Pool?
Clean, balanced water is the backbone of a well-maintained pool. Most pools require weekly maintenance to keep them in top-quality condition. A clean pool is more hygienic and healthy for people to use, but the benefits of a well-kept pool don't stop there. If you ever need insurance on your pool, one of the first things an insurance company will investigate is whether or not you have a healthy, clean pool. And although regular maintenance may sound like it would cost you a lot of time and money, in reality it will end up saving you both. By keeping your pool maintained, you'll be burdened by fewer costly repairs and major cleanups.
Algae, the green or black growth often seen on pool floors and walls, is one of the most common issues pool owners experience with their swimming pools. This is because algae grows pretty effortlessly. Not only is algae displeasing to the eye, but it can make pool stairs slippery and cause skin to feel "slimy" after swimming. Luckily, algae is easily eliminated and prevented especially if treated by a professional.
At Sanchez Pools, we take care of all the stressful maintenance work so you can just focus on enjoying your pool! With our help, you'll have a sparkling, pristine swimming pool again in no time.
For premier San Antonio Pool Cleaning 

call Sanchez Pools at 210-732-5202