Outdoor Kitchen San Antonio Installation
Cooking at Your Convenience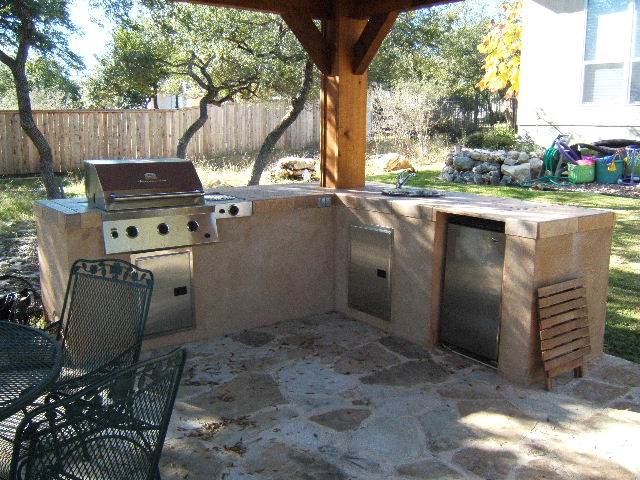 In the summertime, lots of people like to spend all day outside relaxing by the pool or enjoying the sun. For those of you who hate having to go back inside to fix lunch or a grab a drink from the fridge, an outdoor kitchen provides an upscale, creative solution. This is a great way to expand your outdoor living space and enjoy the beautiful Texas weather all year round!
Our Outdoor kitchen San Antonio team can truly transform the way you enjoy your custom pool or backyard. They make it easy to entertain guests or have family dinners outside. No longer will you have to be stuck in your kitchen away from all your guests who are lounging outside – you can cook and visit with them at the same time! An added bonus: your outdoor kitchen will save you the extra step of having to carry all your cooked dishes outside.
Sanchez Pools a reliable pool service area provides outdoor kitchen installation to homes all in the area. Our outdoor kitchen San Antonio team can make you home or pool area stunning that it can naturally blend with the rest of your premise. We know you'll love the way your new outdoor kitchen revolutionizes how you use your backyard!
The perfect outdoor kitchen is one call away.

Contact our Outdoor Kitchen San Antonio team at Sanchez Pools, Inc. 210-732-5202.